Gorgeous Collection of Plants near Trowbridge
Our collection of plants near Trowbridge will leave you in awe. While our garden centres are known for variety, we also do not compromise on quality of the plants we sell. We grow our inventory in our nursery near Trowbridge and give our customers only the best for their gardens.
Our variety of plants near Trowbridge
Many types of plants make up our inventory and displays. Depending on what your plans for your garden are, you may want to buy a certain combination of any of these types to give your garden the best look this year. Our collection includes: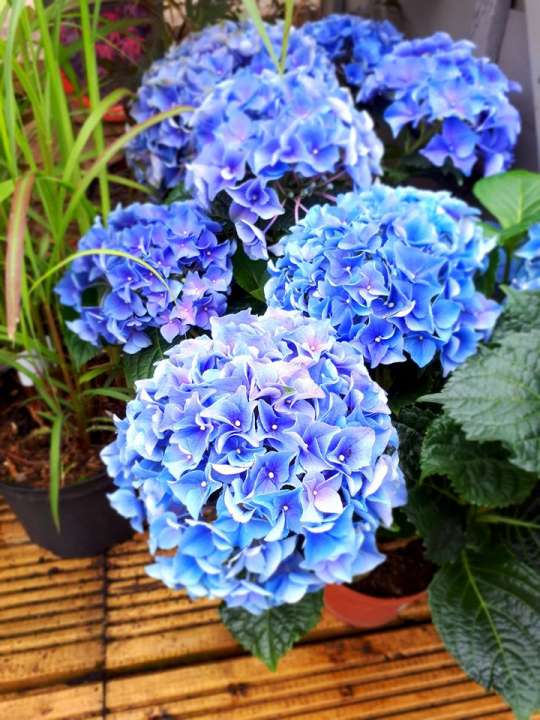 Annuals near Trowbridge: Annuals bloom once a year and then need to be replaced with new ones for the next season. They grow easily and give gorgeous colourful blooms.
Perennials near Trowbridge: Perennials are generous plants that grow easily and also for multiple years in their season. We have endless variety of perennials in our nursery as well.
Bulbs near Trowbridge: Bulbs are the most common garden plants in England. They come in the most vivid colours and styles and loved by gardeners across the country.
Houseplants near Trowbridge: Houseplants allow us to bring the greenery indoors. With our hanging baskets and containers, you can make wonderful themes across your driveway, patio, and even in the rooms.
Climbers near Trowbridge: Climbers are beautiful plants that love heights. Ambitious as they are, they will take over any architectural structures in your garden, including plant supports, furniture, and even any walls in their way. We have plenty of those in our garden centre.
Container Plants near Trowbridge: Potted plants give you the luxury of decorating our patio, corridors and driveways, not to mention the rooms inside. We have containers in various sizes, hanging baskets for suspended greenery, and more to give your container plants the care and admiration they deserve.
Trees, Shrubs & Herbs near Trowbridge: We also grow trees and supply them fully-grown for ornamental purposes as well as architecture and fruit. Our collection of shrubs near Trowbridge is also quite versatile, and we already grow a wide range of herbs with medicinal benefits.
Roses near Trowbridge: The rose has a unique place in every garden because it attracts everyone around it. We have available all kinds of rose plants near Trowbridge with the same variety in colour.
Best grow-your-own plants near Trowbridge
For those of you who love to grow the food they eat, we have a wide range of vegetables and fruits available in the forms of seeds, seedlings, small plants, vines, and trees. Satisfy your grow-your-own gardening near Trowbridge with our stock.
Get expert advice on your visit
When you get to our nursery, do talk to one of our experts about your options. With their expertise, they will be able to find you the perfect combination of plants according to your needs and budget.
Visit us soon to take home all kinds of plants near Trowbridge