Sneak a Peek at the Best Garden Furniture near Bristol
Looking for the best garden furniture near Bristol? Your search ends here! Our growing range of outdoor furniture for your gardens is getting bigger day after day as we test and choose the best items of the best brands you have been asking us about. We want to make sure our stock is packed with design trends that are currently popular among garden owners in England and our displays will show you we know what we are doing.
Our range of garden furniture near Bristol
With the growing number of items in the displays, you should expect browsing through our stock will take you some time. Our displays are full of current designs from brands that we understand are liked by garden owners across England. The objects we include in our stock come with the perfect balance of style and strength. So, when you get your favourite items out of our displays of garden furniture near Bristol, you will be taking home furniture that will last for many years to come.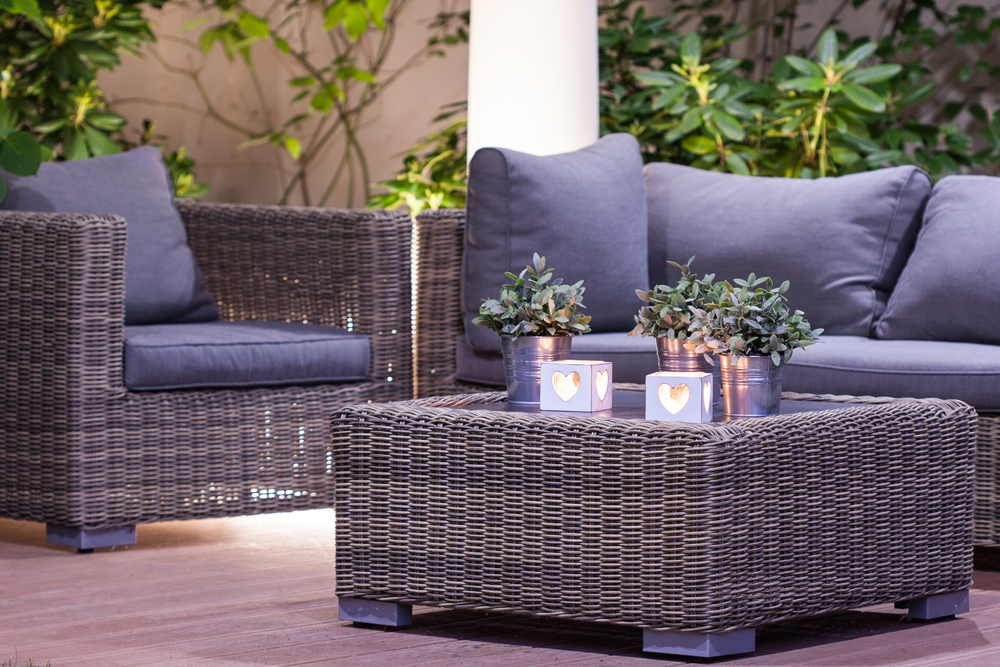 Weave is the most popular furniture type for gardens these days. The sofas and chairs made of weave are firm and durable while, at the same time, quite light to carry around, which means you can easily lift your furniture and hide it in the shed whenever the rains come. We have a variety of weave items in our collection of garden furniture near Bristol, including chairs, tea sets, bistro sets, sofa sets, duets, and many more.
Wood is the traditional choice of material for garden furniture and the designs it comes with are simply mesmerising. The handwork involved in wooden garden furniture is supreme to all others and, if made on high quality wood, the design and the furniture last for countless years. In our inventory of garden furniture, we have many wooden items, including bistros, benches, tables, tea sets, duets, sofas, and more.
Last, but never the least, our collection of cast-iron garden furniture near Bristol comes in dark hues and heavy objects. The ornate designs and patterns involved in the process make one wonder how splendid designs can be made out of such strong substances. We have many items of iron in our collection, including benches, chair and table sets, pergolas, bistros, and much more.
No compromise on quality of our outdoor furniture near Bristol
Our furniture is formidable in design and durability. Most of the objects we have come with several years of guarantee from the manufacturer. Also, we have proper coverings of various sizes and design available in our stock so that you can keep your outdoor furniture safe during rains. Don't forget to combine your furniture with the proper lightning.
Do talk to our experts about your options
When you visit our garden centre, do not forget to discuss your preferences with one of our experts readily available on premises and always willing to help. Tell them what you want and they will help you find it in a jiffy, keeping in mind your budgets.
Visit us soon for the best garden furniture near Bristol and friendly expert staff